Mannitol Powder IP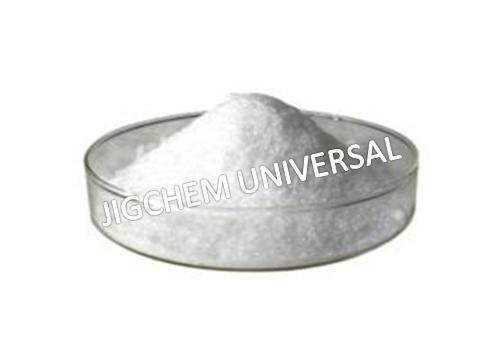 Mannitol Powder IP
Price And Quantity
Product Specifications
Mannitol Powder IP

Laboratory Industrial Use
Product Description
What is Mannitol?
Mannitol is a polyol
or a sugar alcohol, which means it is derived from a sugar by reduction. It is similar in chemical structure to the polyols
xylitol
and
sorbitol
. Sugar alcohols do not contribute to tooth decay.
Mannitol has only 1.6 calories per gram, less than half the 4 calories in sugar and is also about half as sweet. Because it is poorly absorbed by the body it does not significantly raise insulin levels as does sucrose or fructose. Mannitol is frequently used by diabetics as a sugar substitute.
Mannitol is not a significant promoter of tooth decay. It is often used in oral candies and chewing gum and is noncarcinogenic.
Mannitol has been widely and safely used in the food and pharmaceutical industries around the world for over 60 years because of its unique properties.
Mannitol has a negative heat of solution (meaning that it absorbs heat and becomes cold as it dissolves). It is often added as a sweetener in breath freshening candies to provide a pleasingly cool sensation when dissolved in the mouth. This desirable cooling effect is useful in masking bitter tastes as well.
Mannitol is commercially available in variety of powder and granular forms. Unlike sorbitol (a polyol often used for its humectant properties) mannitol is nonhygroscopic, which means it does not pick up moisture. For this reason, it is often used very much like a dusting powder for chewing gum to ensure the gum will not stick to manufacturing equipment and wrappers.
By virtue of its high melting point (165-169 degrees centigrade), mannitol is also used in chocolate-flavored coating agents for ice cream and confections. Its pleasant taste, stability to moisture pickup and ability to retain its color at high temperatures makes mannitol ideal for use in pharmaceuticals and nutritional tablets.
Mannitol is found in nature, particularly in trees, marine algae and fresh mushrooms. Today, this isomer of sorbitol is synthesized by the hydrogenation of specialty glucose syrups.
Health Benefits of Mannitol
Mannitol and sorbitol belong to a different family of sweeteners known as polyols or "sugar alcohols." Sugar alcohols are unique in that they don't give rise to elevated blood sugar levels.
Mannitol is used in vitamins and pharmaceutical products to increase absorption of vitamins and other nutrients. Sorbitol and mannitol are absorbed passively from the gastrointestinal tract, which means absorption is very slow or minimal. Their passive absorption allows a longer time for minerals to be absorbed.
In food, mannitol is used as a sweetener by diabetics. Low-calorie sweeteners can also be used by those who are simply watching their waistlines.
Polyols in general are resistant to metabolism by oral bacteria and do not increase the acidity of the mouth after ingestion, meaning mannitol does not promote tooth decay. The usefulness of polyols (including mannitol) as alternatives to sugars and as part of a comprehensive program including proper dental hygiene has been recognized by numerous authorities, including the American Dental Association. The Food and Drug Administration has approved the use of a "does not promote tooth decay" health claim in labeling for sugar-free foods that contain polyols, including mannitol.
Trade Information
Cash Advance (CA), Cash in Advance (CID)

25 Per Day
1-3 Days

Asia, Australia, Central America, North America, South America, Eastern Europe, Western Europe, Middle East, Africa
Contact Us
Room No. 3, 5th floor, Aidun Building, A - Block, Near Kayani Bakery,, Mumbai, Maharashtra, 400002, India
Phone :65214601